Sample Apps
All Web Apps below are deployed live on Einnovator Cloud, and hosted on GitHub public repos with permissive Apache License.
Superheros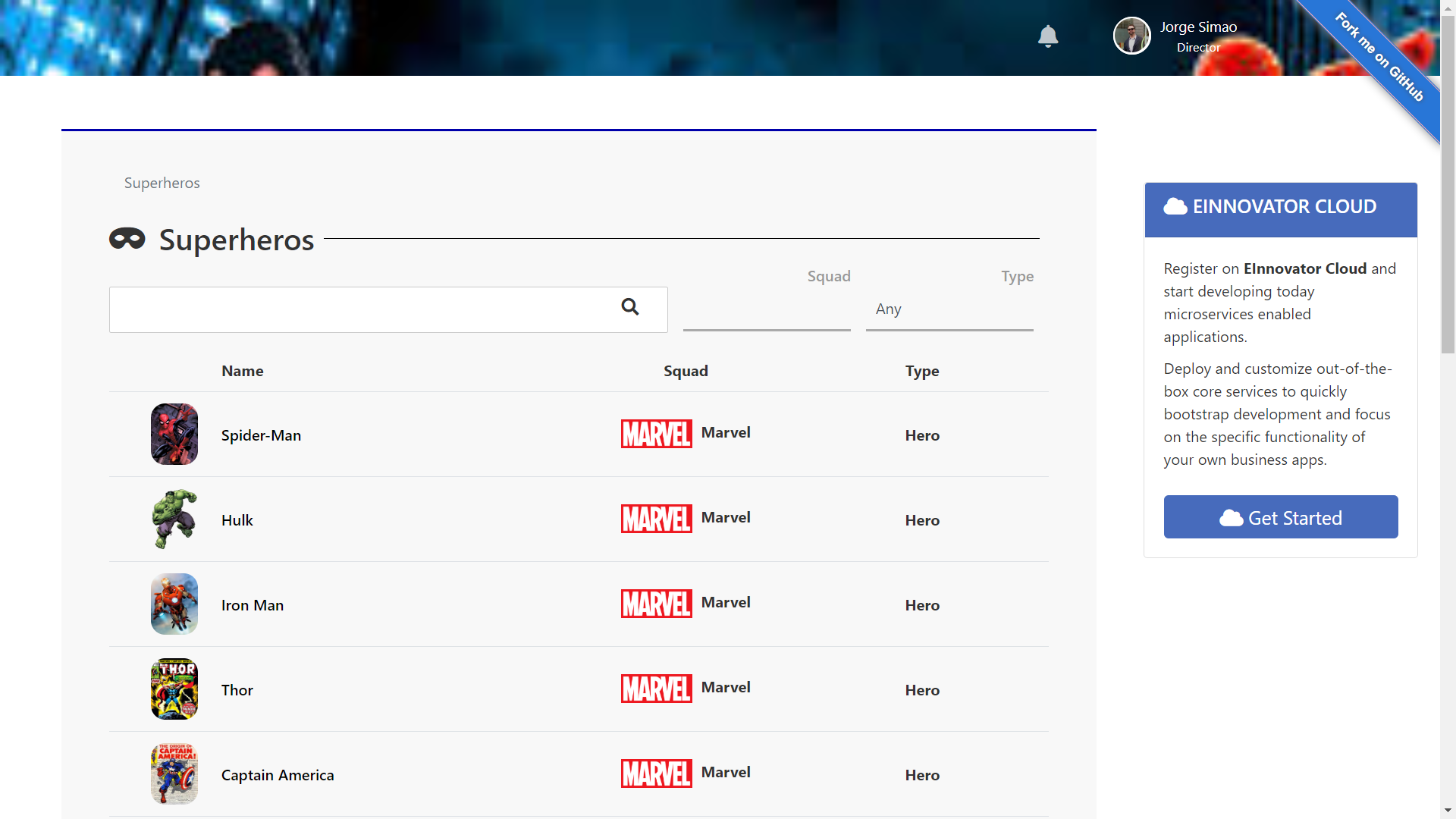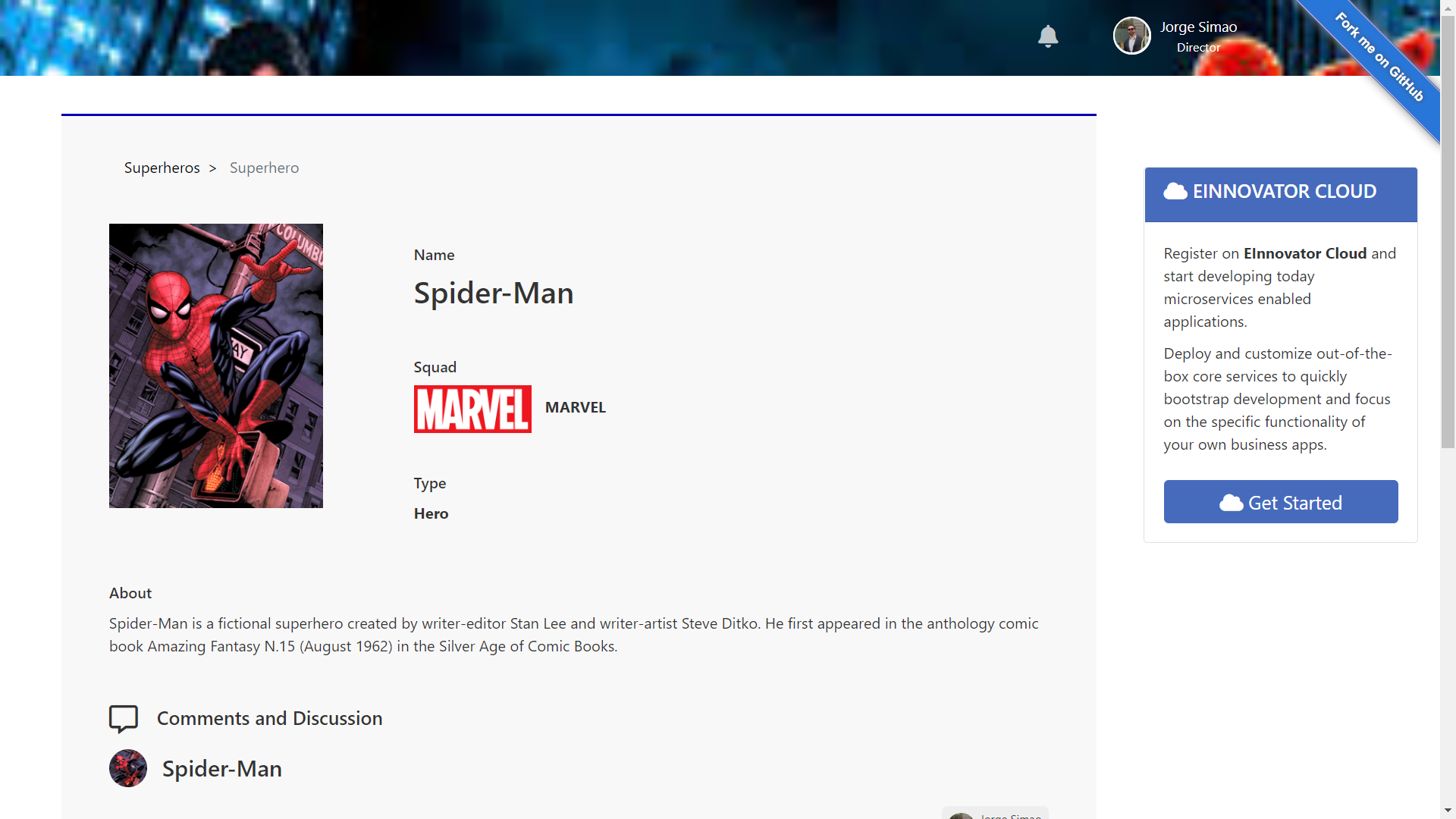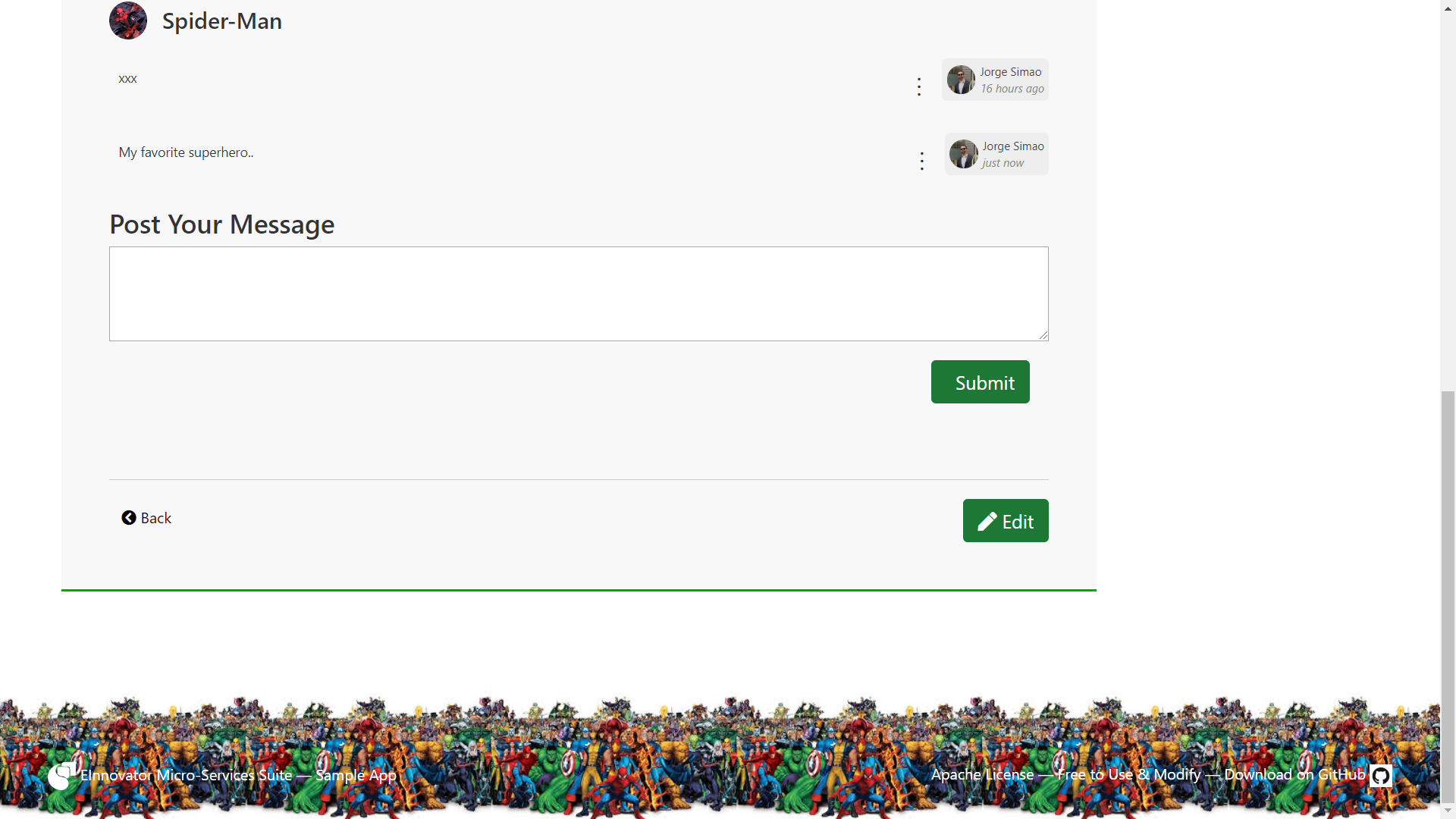 Simple app for CRUD managing of Superheros.
Live Demo

Code on GitHub
Single entity class application, with JPA persistence, Spring Data repositories.
Micro-Service Dependencies
SSO
Notifications
Documents
Social
Stack
Spring Boot
JPA
Thymeleaf
BootStrap 4
JQuery
JS Widgets
Movies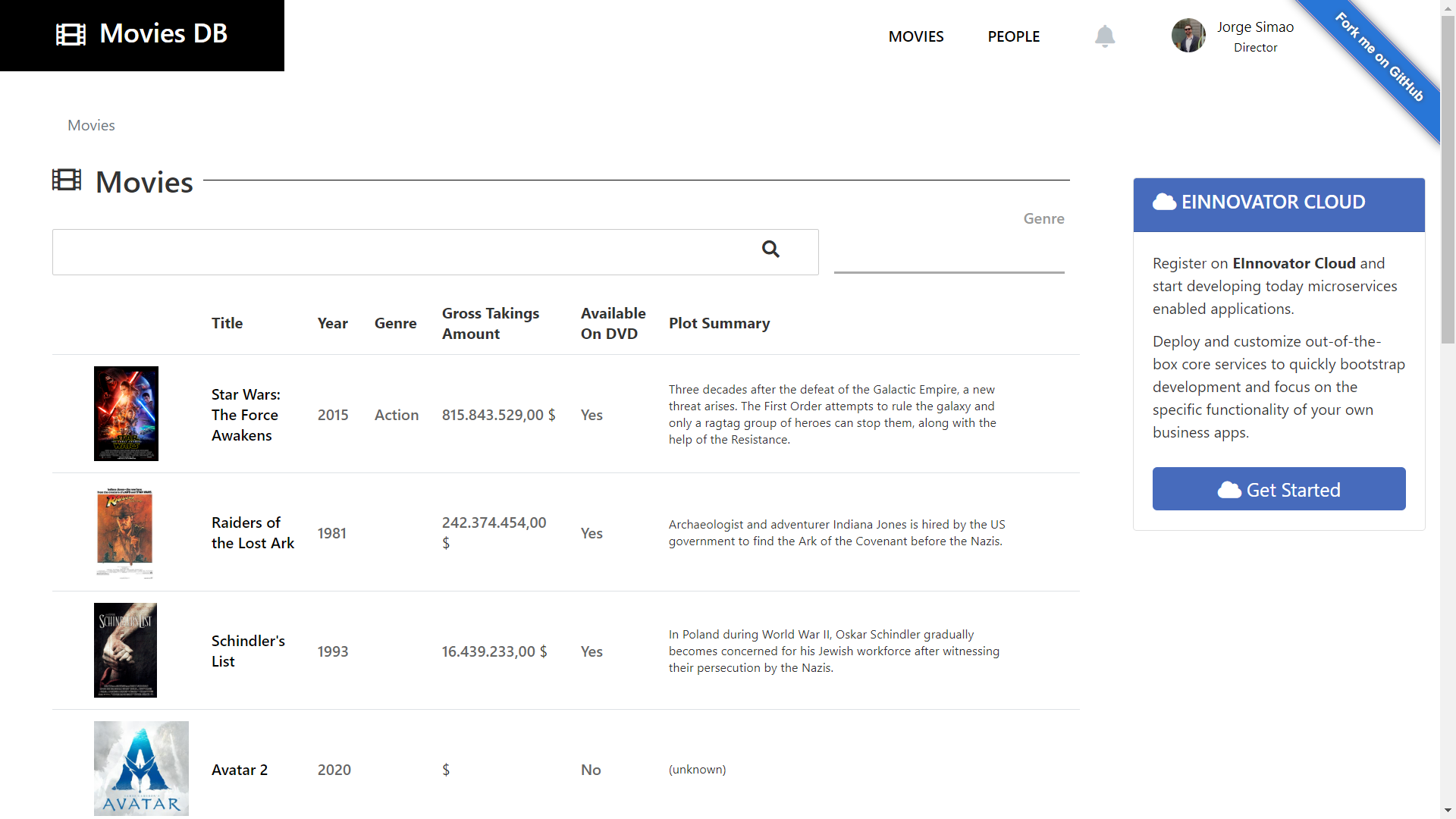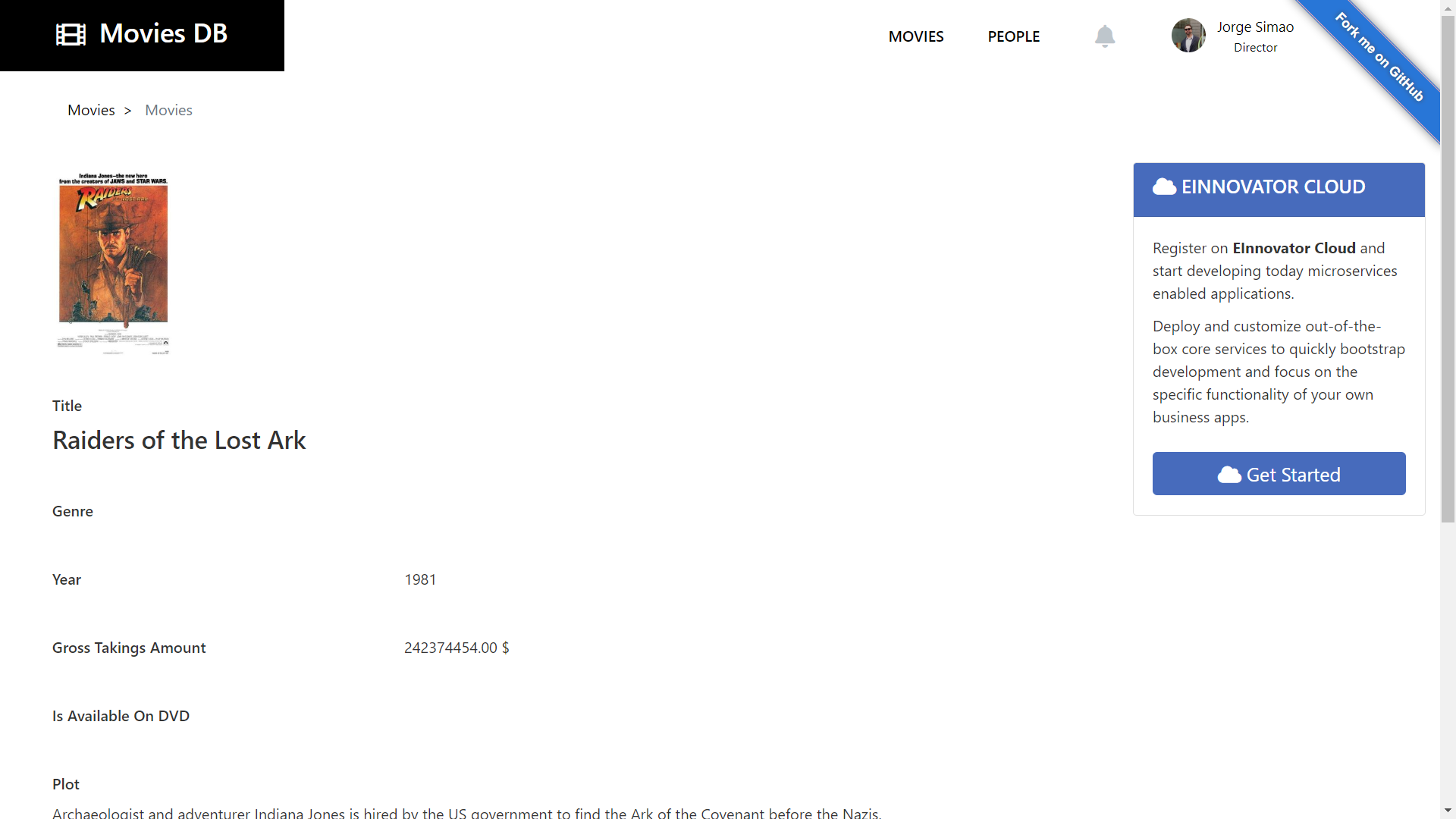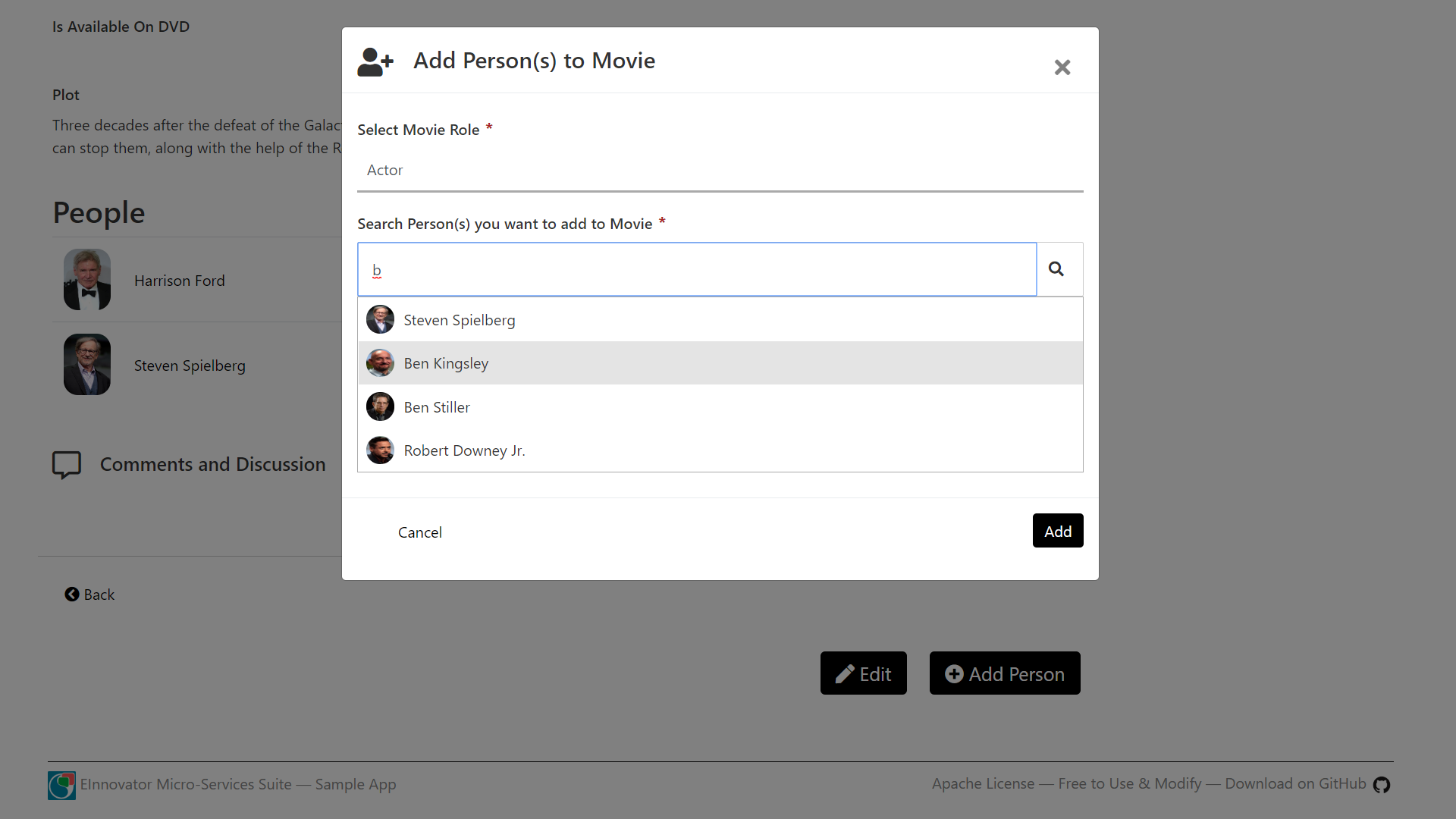 Simple app for managing movies and people participating as cast or otherwise.
Live Demo

Code on GitHub
Illustrates Many-To-Many association between Movies entity and Person entity.
Micro-Service Dependencies
SSO
Notifications
Documents
Social
Stack
Spring Boot
JPA
Thymeleaf
BootStrap 4
JQuery
JS Widgets