Consultancy
Real-world project requirements and constraints often deviate from a straightforward —out-of-the-book— usage of technologies —- as covered in formal training sections.
Enterprises are encourage to invite EInnovator expert-trainers to continue the training engagements for a few extra days for consultancy sessions.
The Right Architecture — Together
Finding the right combination of technologies, inter-component workflows, and identifying the trade-offs between alternative distributed solutions, requires a multi-dimensional critical evaluation.
EInnovator consultants can help your organization project managers, and developers be guided trough the many challenging decisions required to converge to a suitable project architecture.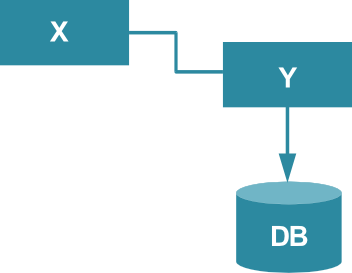 Ask for More Info
Want to know more details about training offerings, course content and datasheets, promptly availability of EInnovator trainers, pricing, and other general information?!? Contact us... or send a request to be contacted by phone, or email.
A dedicated client assistant team will be at our disposal to answer all your questions and put you in direct contact with a trainer, so you can engage in the more technical discussion about the course content and format. After training, you may opt for a follow up on additional training sessions, consultancy sessions, and/or participatory solution co-development and support.
Ask for a Free Life Webinar
Not sure if a technology or course if suitable for your needs?!? Ask for a free life online webinar, where a trainer will go trough an overview of the topics covered in a course. Webinars are usually 30-45 minutes long, with plenty of extra time for Questions&Answers. Date&time of your choice.
Schedule an On-Site Training Event
Ready to enable your team to reach the next level?!? Schedule a training event on-site, or ask for schedule of next public event. Select from EInnovator's wide range of training offerings, with quality guaranteed by painstaking prepared courseware material and highly skilled and experienced trainers. Combined courses and custom content also available on request.